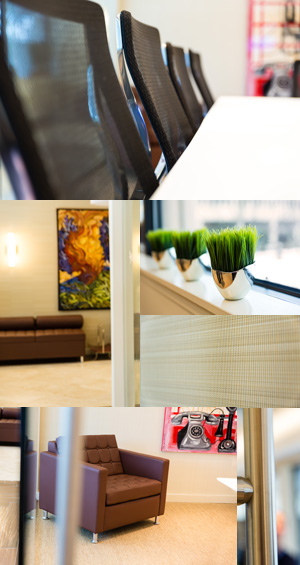 COMPREHENSIVE FINANCIAL SOLUTIONS
At Jeffrey Matthews we understand that our clients have goals for themselves and for their families and loved ones. Meeting these needs — whether it is funding a child/grandchild's education, devoting more time to causes dear to the heart, or ensuring your legacy and financial future for those closest to you — is a fundamental tenet our overall mission.
In addition to individuals — including high net worth clients and trusts — we service institutional clients such as corporations and bond funds, 401K and pension/profit sharing plans, and charitable foundations.
Since our inception in 1996, Jeffrey Matthews has fostered many long-term client relationships. Our founding principal of putting our clients' financial interests first has driven us to understand how to best serve our clientele's desire for both wealth preservation and accumulation.
Our Advisors
Our financial advisors are at the heart of our client relationship. Besides having tenure in the industry, most having at least 25 years of experience, they are a resource our clients can count on year after year due to their combination of integrity, trust, loyalty and experience. Get to know The Jeffrey Matthews Financial Group Partners and Financial Advisors.
Trading Desk
The Jeffrey Matthews Fixed Income Trading Desk is a seasoned team of professionals, averaging approximately 18 years in the industry. Our traders utilize all of the major fixed income trading platforms to search for bonds and execute purchases and sales, as well as rely on our deep industry relationships to effectively manage our participation in the fixed income markets.
Clearing Firm
Our firm has a contractual agreement with RBC Correspondent Services (RBC CS), a division of RBC Capital Markets, LLC, member NYSE, FINRA, and SIPC to serve as our clearing firm. This fully disclosed agreement states the responsibilities of each party. Prior to the agreement becoming effective, RBC CS is responsible for making all disclosures to our firm's designated examining authority as required by NYSE Rule 382. Each client of our firm is notified of the relationship via a disclosure letter. The disclosure letter details the responsibilities that our firm (the introducing broker-dealer) and RBC CS (the clearing firm) have to the client. Although client assets are held by RBC Capital Markets, LLC, neither RBC Capital Markets, LLC, nor RBC CS has responsibility for the financial condition or performance of our firm or our financial advisors. Through our longstanding clearing arrangement with RBC CS, Jeffrey Matthews is able to provide clients with a number of value added services, including:
Access to many of RBC CS' fixed income and other security offerings.
An enhanced suite of market research from RBC CS and third party relationships.
"Investor Connect": An online resource for clients, providing 24/7 client access to current account information.
About RBC Correspondent Services
RBC Correspondent Services is a division of RBC Capital Markets, LLC, member NYSE/FINRA/SIPC. RBC Capital Markets, LLC, is a member of the NYSE, AMEX, CHX, CBOE and PSE and has execution capabilities on all principal exchanges. RBC Capital Markets, LLC, is owned by Royal Bank of Canada, which trades under the symbol RY on the New York Stock Exchange.
Our Comittment
The team at Jeffrey Matthews understands that goals vary greatly from one person to another. Jeffrey Matthews' financial advisors can help you achieve your personal goals. In addition to Jeffrey Matthews' range of financial investment solutions and services, we can work in conjunction with a client's estate planning, legal, tax and other advisors. For more information please
contact us
.